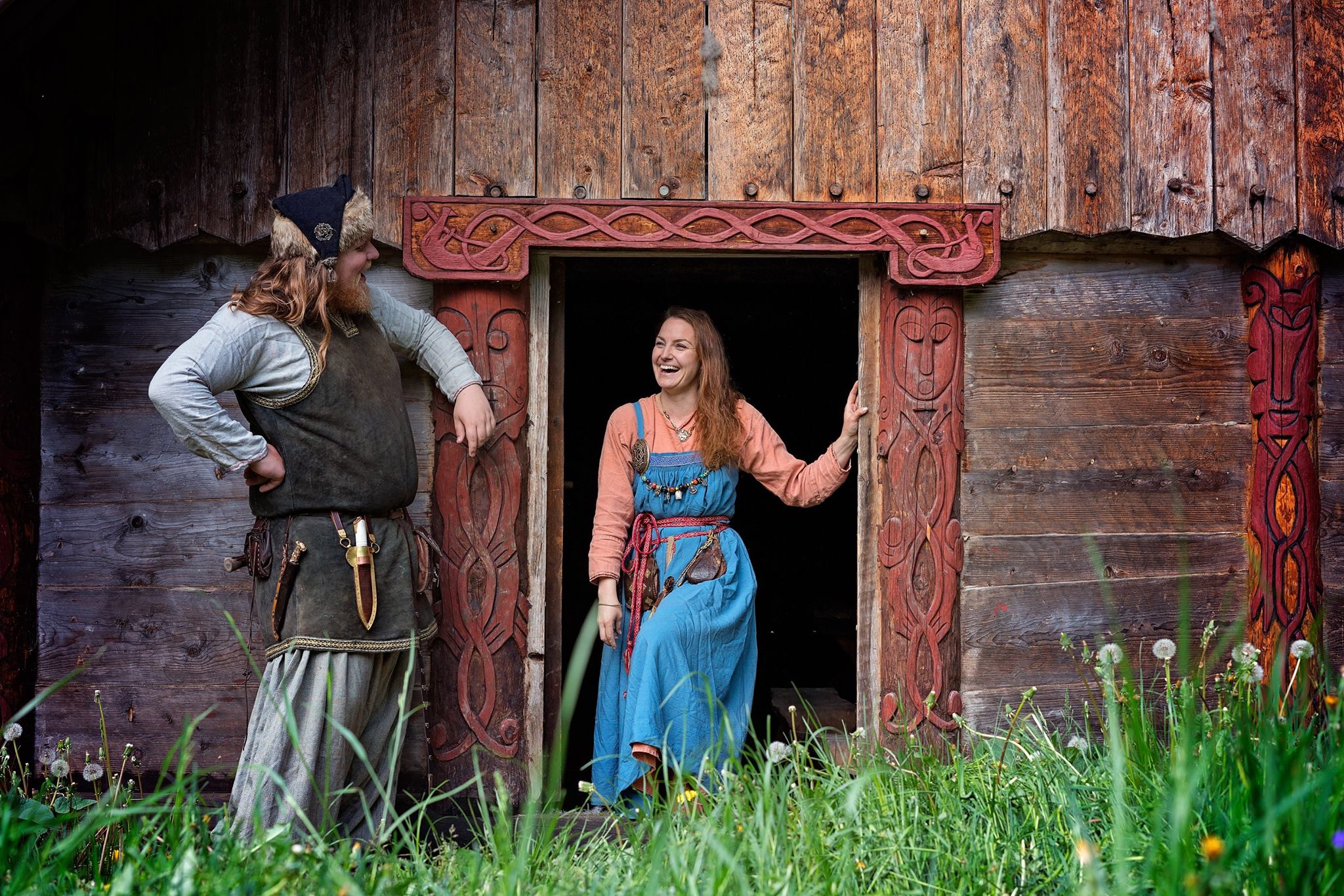 Guided tours
A guide in authentic Viking costume will lead you through the Viking Village and tell you about the mythical Viking Age.
You will learn about  everyday life, craftsmanship, clothes, food and travels to the east. Learn about historical Viking sites and remnants in the area, such as rune stones. In Roslagen there are many rune stones and Viking Age burial mounds. We end the tour by the fire, baking a flat bread over the embers.
Price: 2000 sek/group
Length of program: approximately 1,5 hour
Number of people: Normally maximum 30
Do you have a group that want to visit with short notice? Usually we need some time to prepare, but it might be possible to come with short notice. Send us an e-mail and check! bokning@storholmen.org.