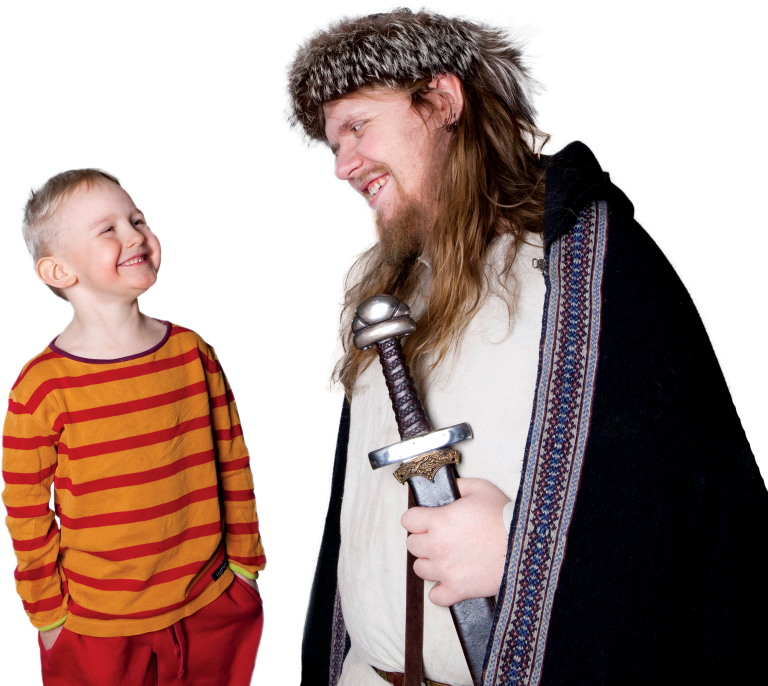 Activities
In summer the museum is bursting with life, populated with Vikings and craftsmen. The rest of the year you can book a group visit, or visit one of our other events. Sometimes it is possible to stay the night in one of the Viking houses.
Visit us!
Summer opened 19 July – 6 August
If you want to visit us at other times, you can book a private event or group visit. 
When Storholmen is unmanned and closed, you may still be able to look around the area. In that case contact us, to make sure the museum is not booked by a group. Call: 0046-703425170, or email: info@storholmen.org
Storholmen is an Archeological Open Air museum, beautifully located on a peninsula in the large lake Erken. Storholmen has several houses, constructed after archeological methods. A large viking hall, 24…

Read more

In summer people from all over the world gather in the Viking village to work together. Most people you will meet here comes from the Storholmen Viking association, others are…

Read more

A guide in authentic Viking costume will lead you through the Viking Village and tell you about the mythical Viking Age. You will learn about  everyday life, craftsmanship, clothes, food…

Read more