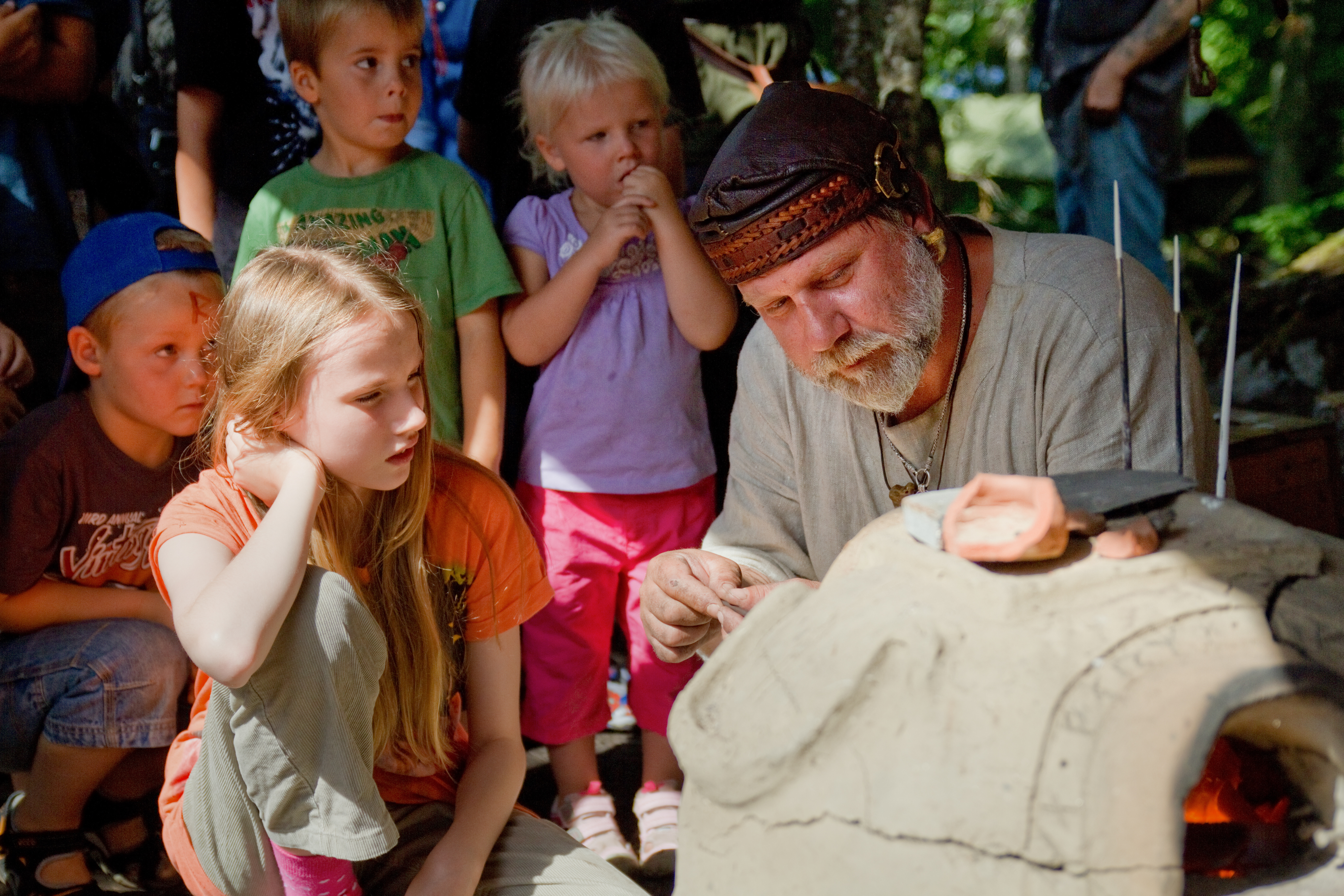 Children's Viking day
The activities are directed towards the children, but the whole family is more than welcome! Try out Viking age handicrafts and activities, and listen to exciting stories among other things!
2022: August 28, Sunday 12.00-15.00.
More information will come. Tickets available by the end of June.
Activities
Try out viking life! pump the blacksmiths bellows, create out of wool, or bake you own flatbread over the open fire. Follow the house wife and visit a real Viking Age burial site.
Several reconstructed buildings and surroundings create an authentic atmosphere. At walking distance you have a nature preserve, and 165 Viking Age burials. Next to the museum is a child friendly sandy beach.
Example of activities:
Viking games
Visiting the Viking burials
Storytelling
Viking Age handicrafts
Café & souvenir sales