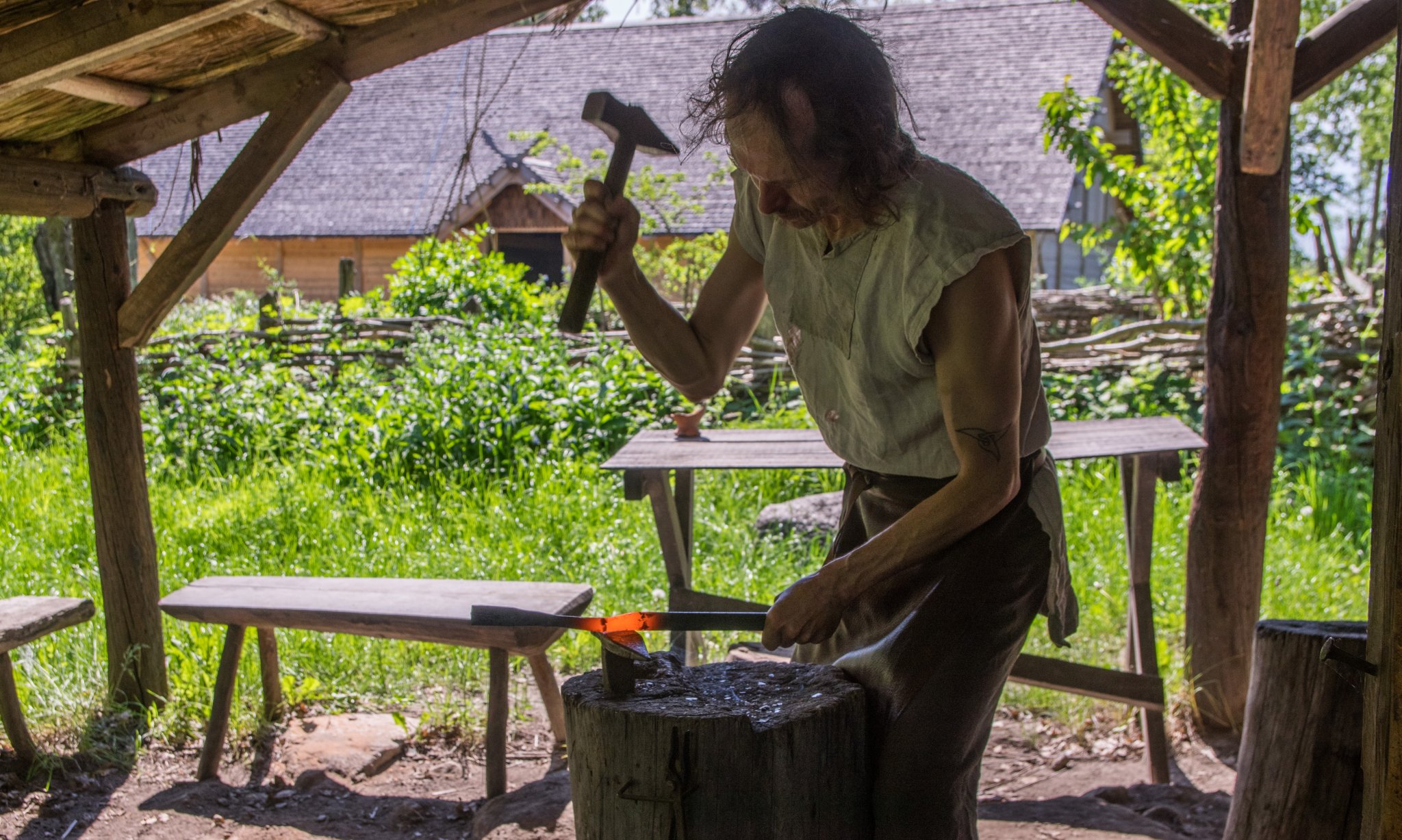 The Historical Crafts Camp 7-9 juli
Learn historic and prehistoric crafts!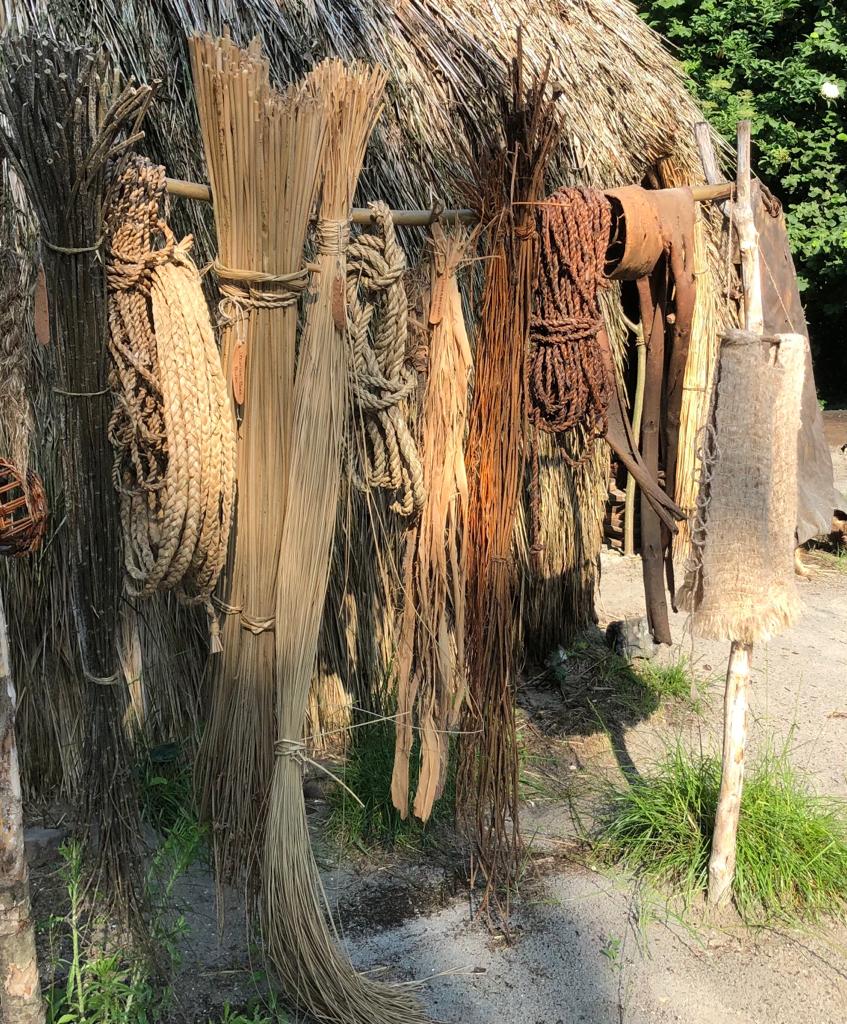 Courses 2023:
Willow Basketry
Natural materials coiling baskets
Plant dying
Embroidery
Basic spinning on spindle
Spinning with a distaff
Wood carving spoons
Wood carving a ladle
Metal work
Carv a tool for making historic ribbons
Basic wood carving
Crafts club for young 10-15 years
Also: Workshops, learning about etible plants, needle binding, black smithing and more.
Our Cources
https://www.storholmen.org/app/themes/wa-theme/assets/images/missing/placeholder-large.png
Welcome to our crafts camp. You pick one cource for saturday, one for sunday. Workshops, food and sauna is included in the experience as well.

Metal wire work, Jenny Frohagen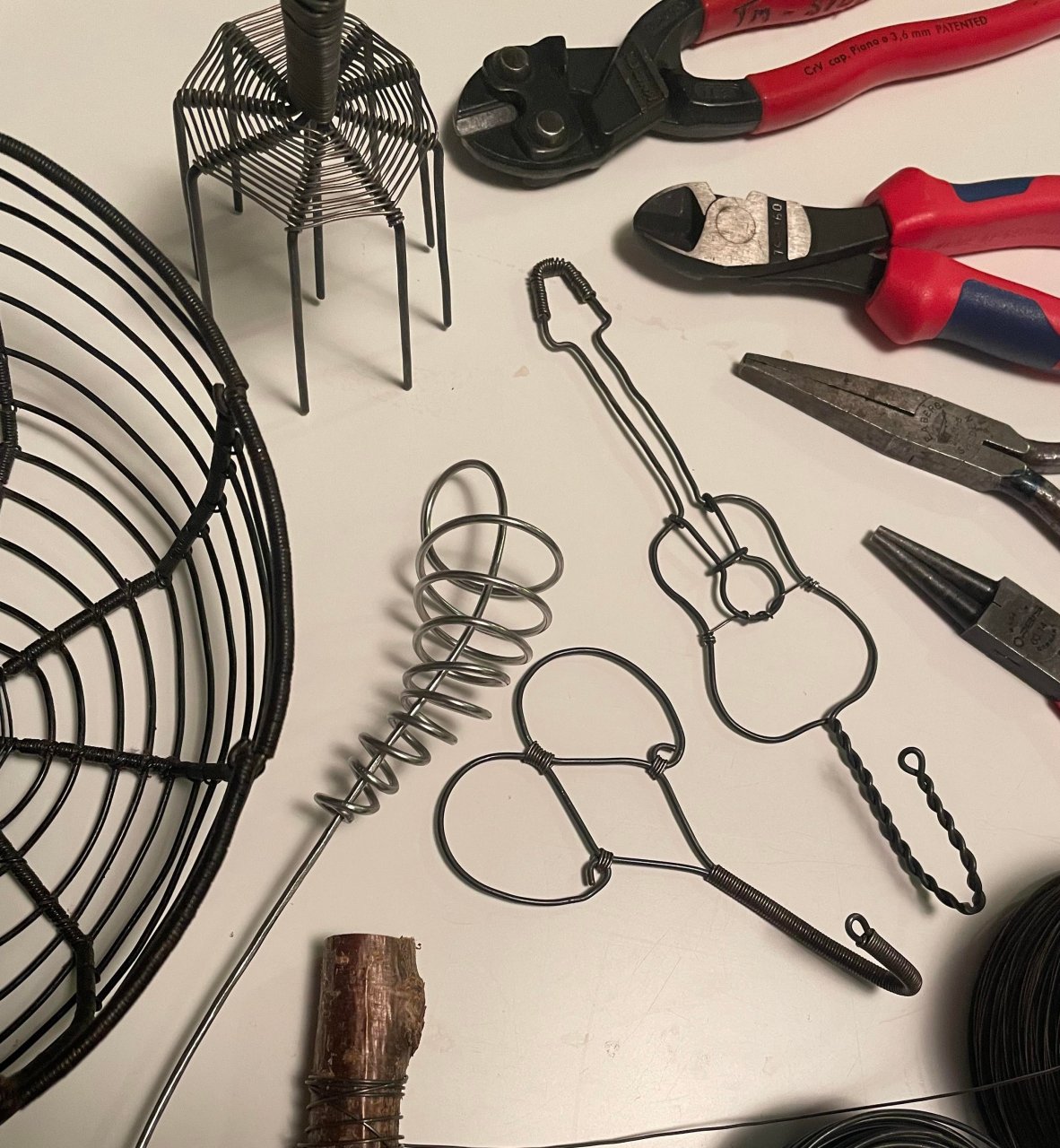 Historical metal work, performed by tramps and vagabonds in the old days. In this course you will bend, twist and lash metal wires to make, among other things, hooks, whisks, breadsticks, baskets, candlesticks and more.
Carving a Ladle, Bengt Waldemarsson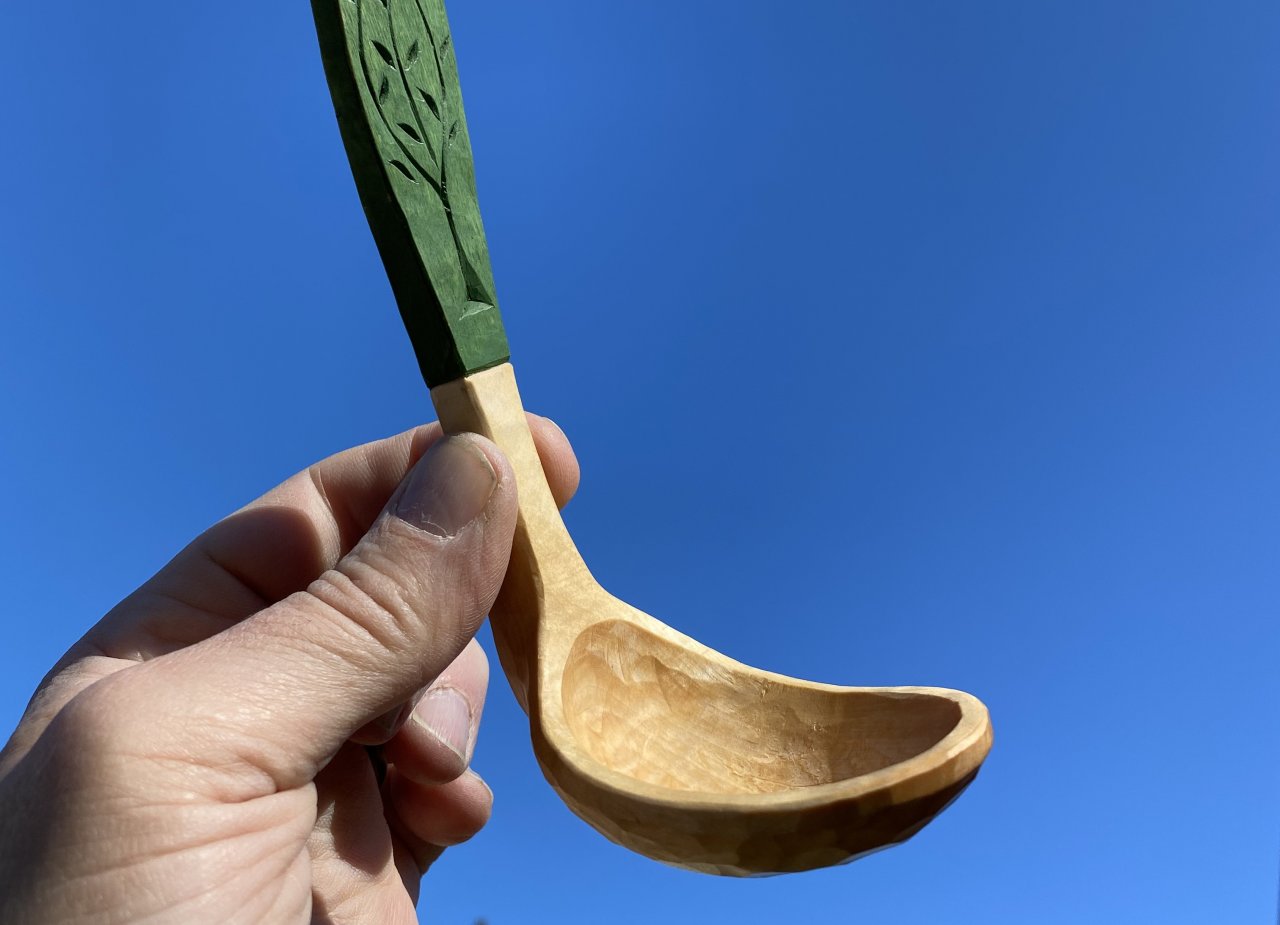 Here you will learn to carve a ladle out of a hooked material. You start by splitting a material and using an ax to carve out a ladle where the shape is adapted to the bent fibers of the material. This means that the ladle can be given a thin and tasteful shape but still have a high strength. Some knowledge of using a knife and ax is desirable.
Basketry, Eva Ijsweld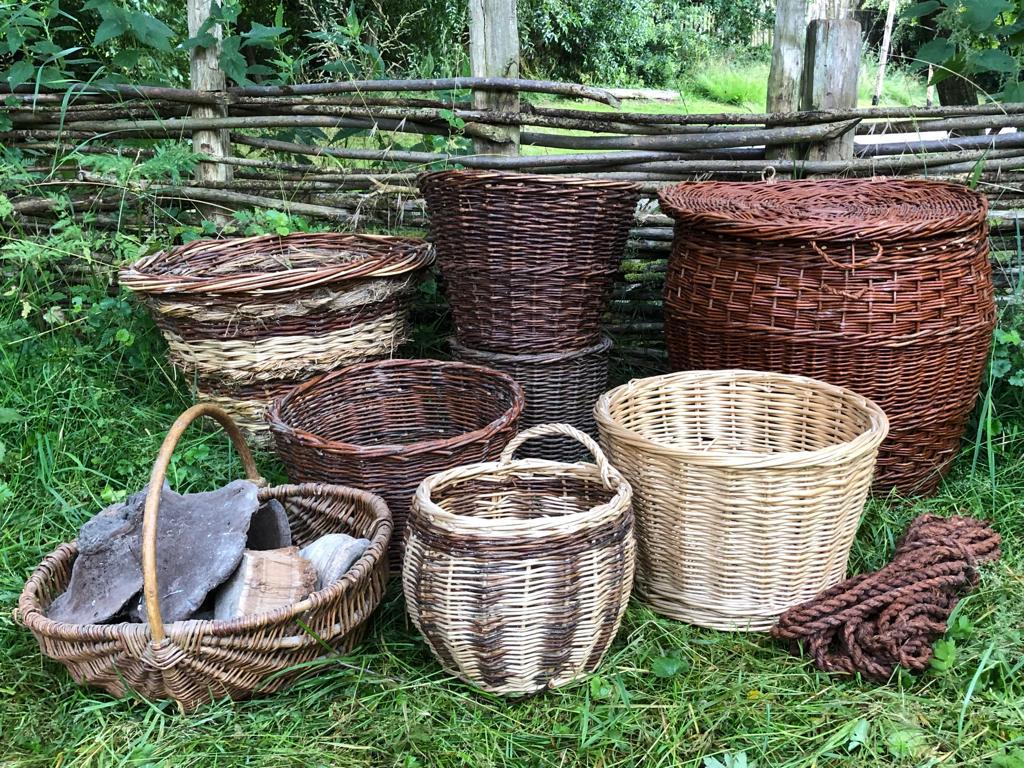 Basketry is an ancient craft that has been practiced from prehistoric times until today. In this introductory course to basket weaving, we will learn how to make a simple round medium-sized willow basket. We start with the round bottom, then add stamens and work our way up. Towards the end of the day we will make carrying handles for the basket.
You don't need any prior knowledge as we start from scratch. Feel free to bring a secateurs and carving knife if you have them.
Basic spinning yarn, Anna Macnaughton Lindemark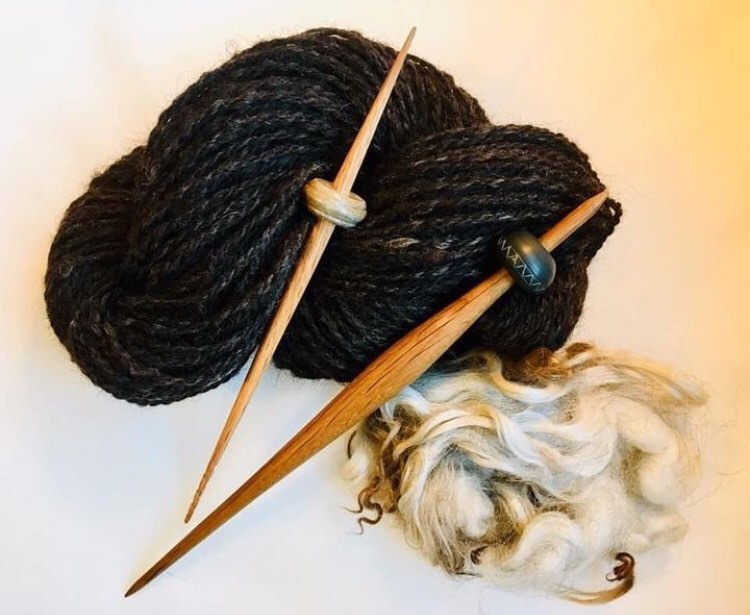 In this course, we meet the materials, tools and techniques for hand-spinning, and use a simple bottom-heavy sledge to spin wool. We'll try different techniques for preparing and spinning the wool, and different ways of spinning. We also look at how to finish the yarn and which types of yarn are suitable for which use. You will learn all the steps to make your own yarn.
No prior knowledge is required. Bottom weighted dragonflies are available for purchase from the instructor. Wool to work with is included in the course fee. Other materials and tools are available to borrow. Feel free to bring your own tools and materials!
Plant dyeing, Maria Neijman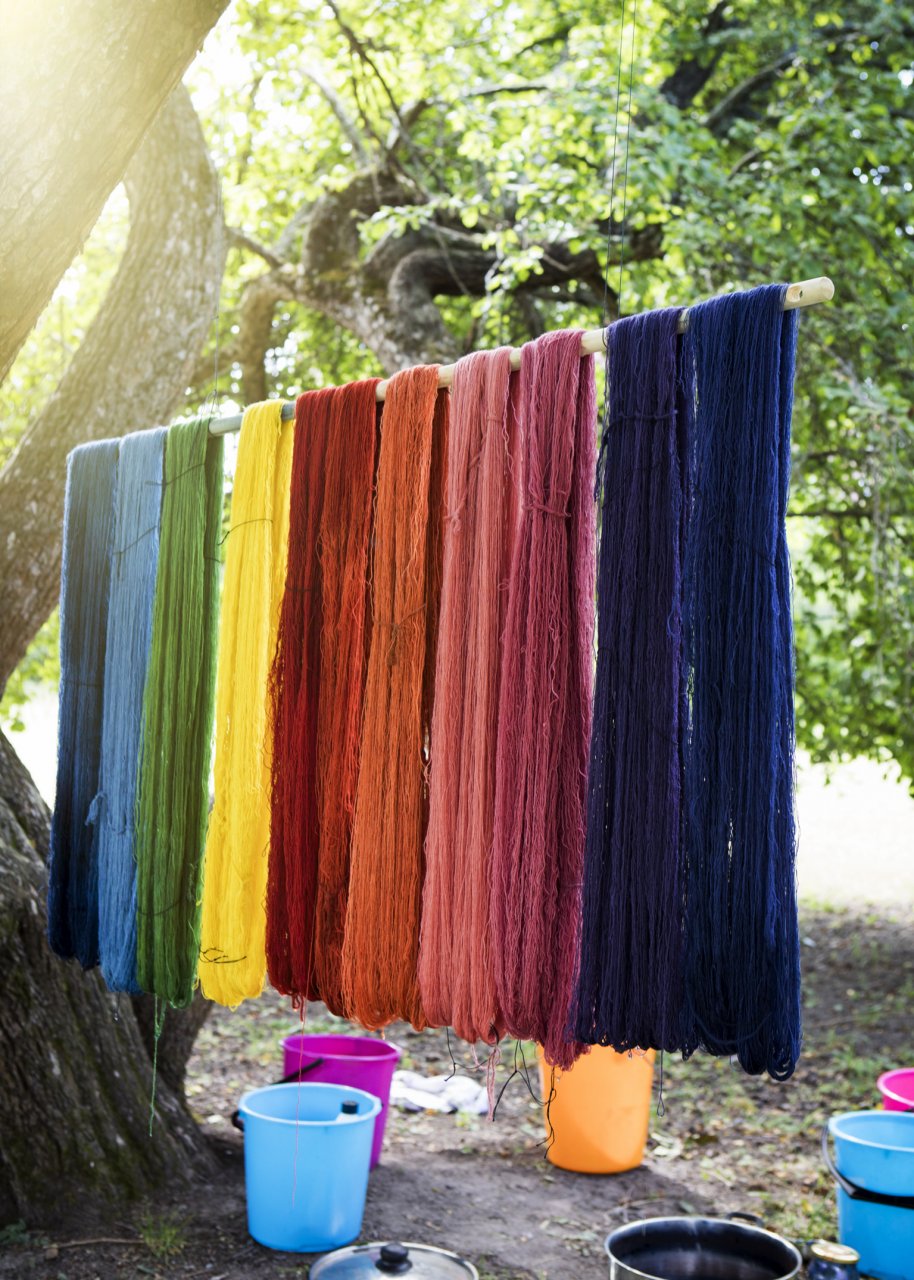 In this course you will learn how to dye yarn with a number of different plant dye pigments. We will work with both domestic and imported plants that have been used in Scandinavia for at least 1000 years. There will be: red, yellow, pink, green and brown. You will also learn how to adjust shades and create a larger color palette with simple tools. Please bring rubber gloves and loose clothing.
Making food outdoors over fire, Elle Nikishkova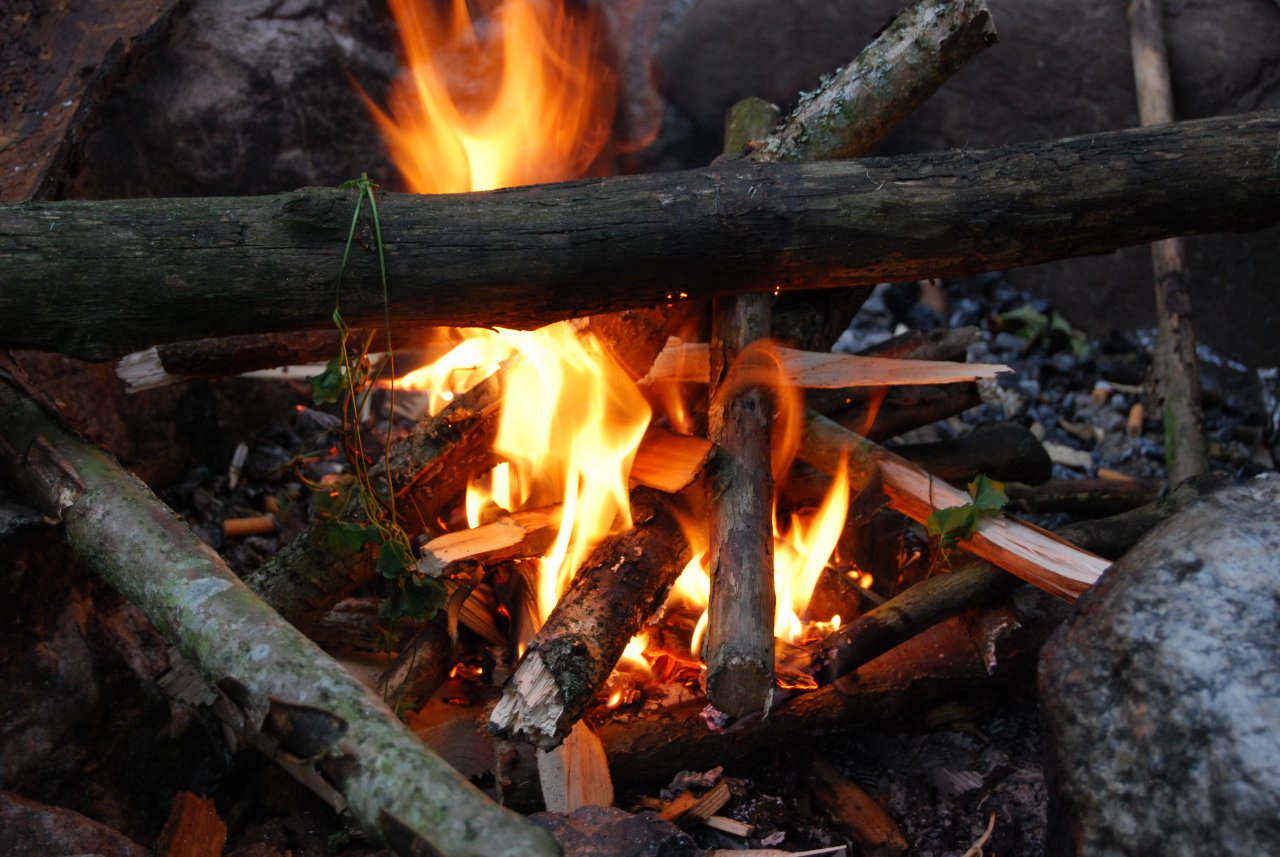 During this course you will learn how to cook with green primary products found in the nature around Storholmen. Edible flowers, herbs and leaves. We carve quills, chop wood, bake in a field oven and enjoy the freedom of being able to cook over an open fire as people did in bygone times. You will learn how to take your outdoor life to the next level.
Basic wood work, Mattias Broström och Andreas Sohlberg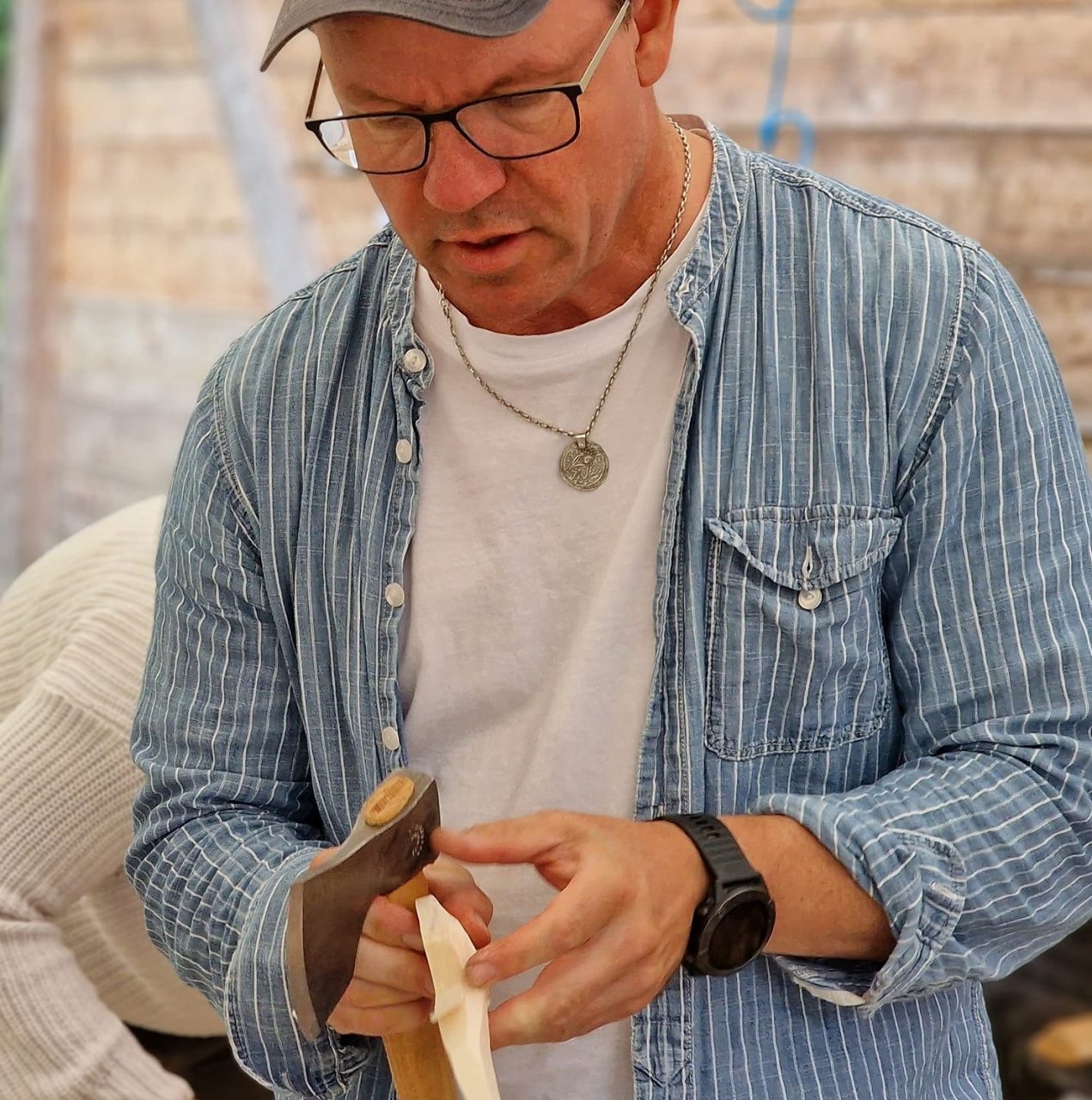 During the course, you will learn everything you need to start carving. We go through carving grips, techniques and make simple objects. Meanwhile, we talk about tools and materials, fresh and dry wood, shrinking and bending, etc.
Making baskets out of natural fibres, Eva Ijsveld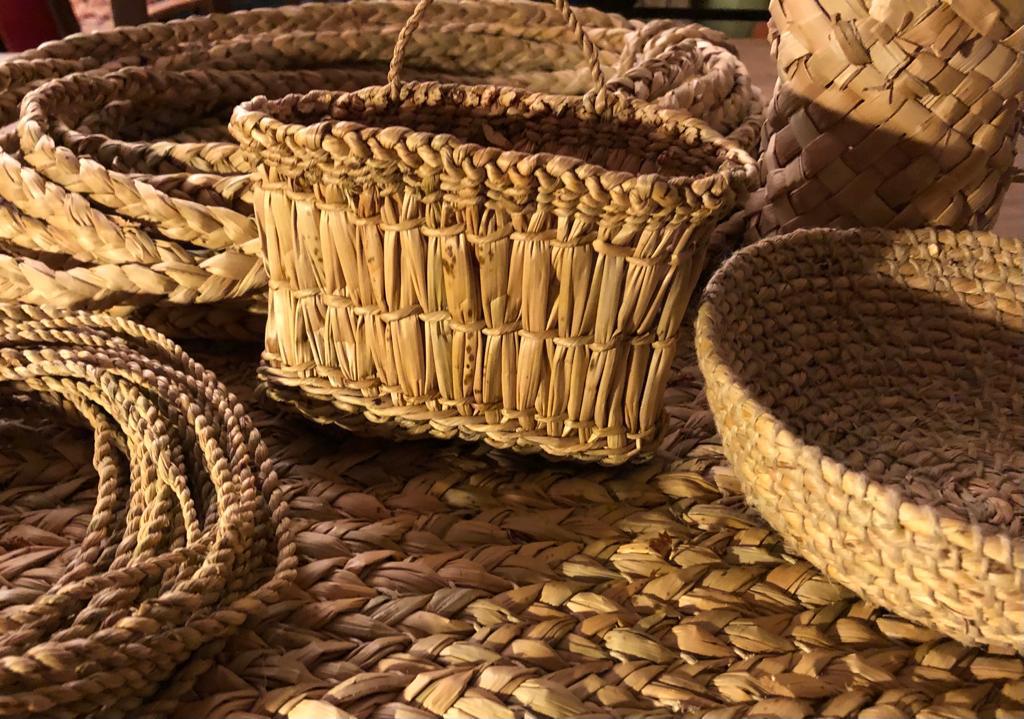 A course that teaches you how to use fibers from nature. Spiral forming is the technique we know from old hives. The bundles of material are tied together in a spiral. For this spiral weaving technique many materials can be used, even old t-shirts and textiles can be transformed into beautiful baskets. In prehistoric periods, people used these techniques to make rugs or containers in materials such as tree bark, reeds and grass.
Traditional embroidery, Amica Sundström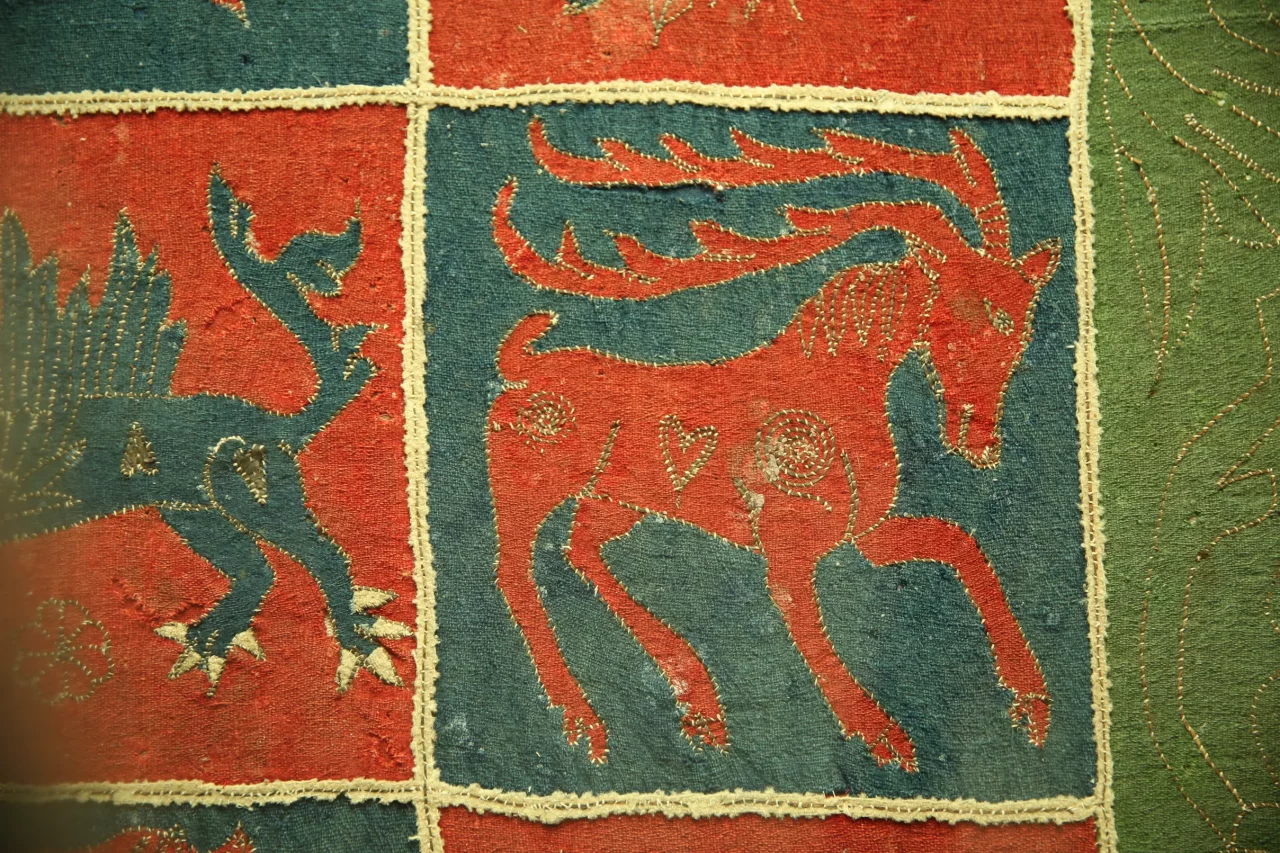 In this course you will learn the basics of goldwork embroidery. An elegant technique where a pattern shape has been cut out of two differently colored rolled wool fabrics. The differently colored pieces are sewn edge to edge with a throw stitch of linen thread. The result is mirrored colored fabrics with the same pattern. Narrow gold-plated leather strips are sewn over the seam.
Historic spinning with distaff, Anna Macnaughton Lindemark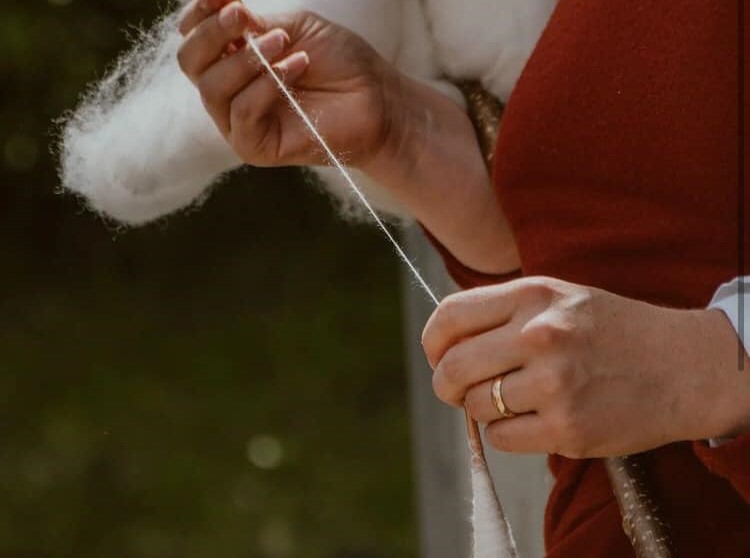 For those who want to take their textile work to the next level, and spin in the historical way with wool attachment. We will try out different spinning techniques and different types of slivers, as well as different drafting methods and the use of wool attachment. We discuss different types of wool, and techniques for preparing, spinning, finishing and using the yarn, according to your skill level.
Basic skills are recommended: you should be able to spin a thread without either you or the thread breaking. If you have no prior knowledge, this can be compensated with patience.
Historical dragonflies are available from the instructor. Wool to work with is included in the course fee. Other materials and tools are available to borrow. Feel free to bring your own tools and materials!
Tälj en ätsked med Bengt Waldemarsson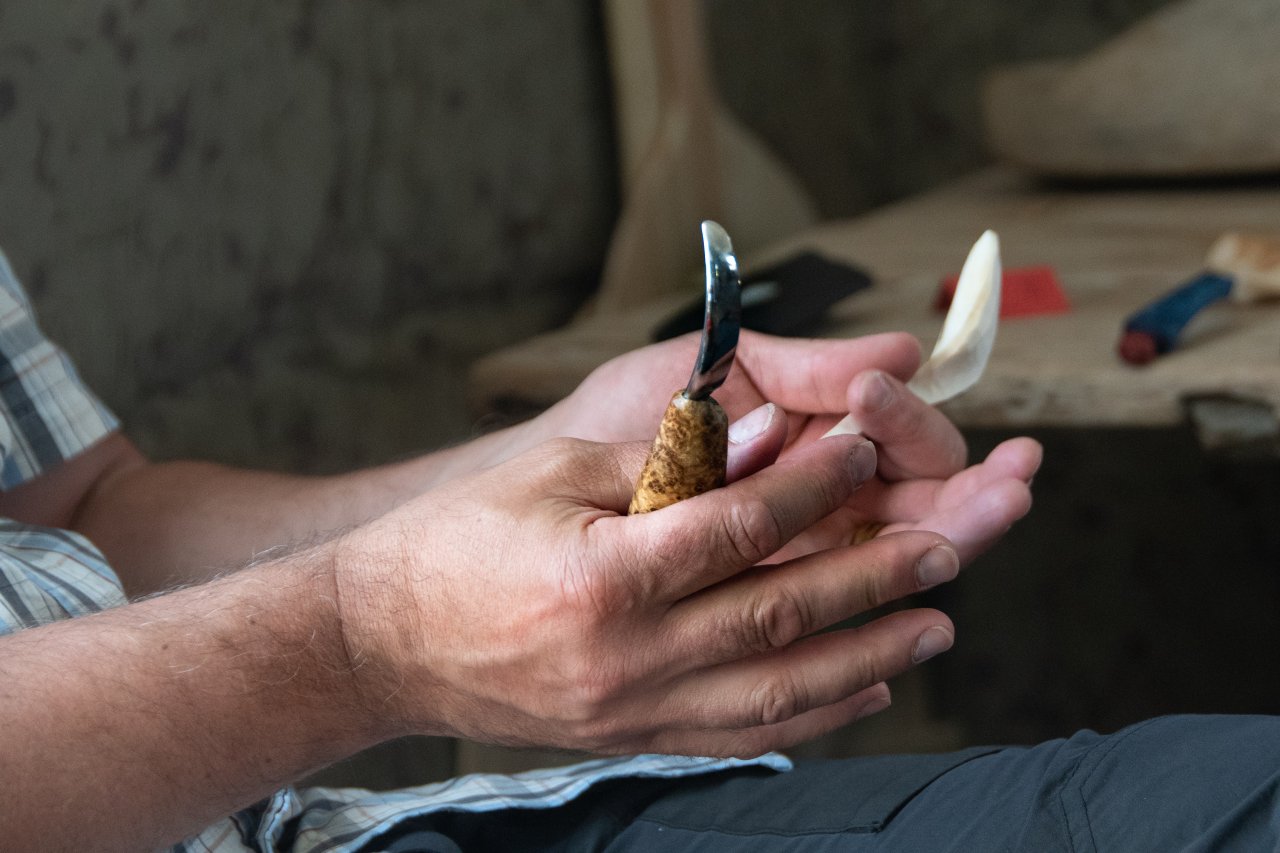 A course for those who want to explore the mysteries of the tablespoon. Does it have to pop when it leaves your mouth or what makes it your friend every day? If you want to explore how to create a tasty spoon from a log, this is the course for you.
During the course you will learn how to select materials, how to saw and split a blank and how to use the axe to carve a basic shape. We will also go through the carving techniques you can use to safely and effectively carve your personalized spoon.
Carv tool for ribbon making, Jenny Frohagen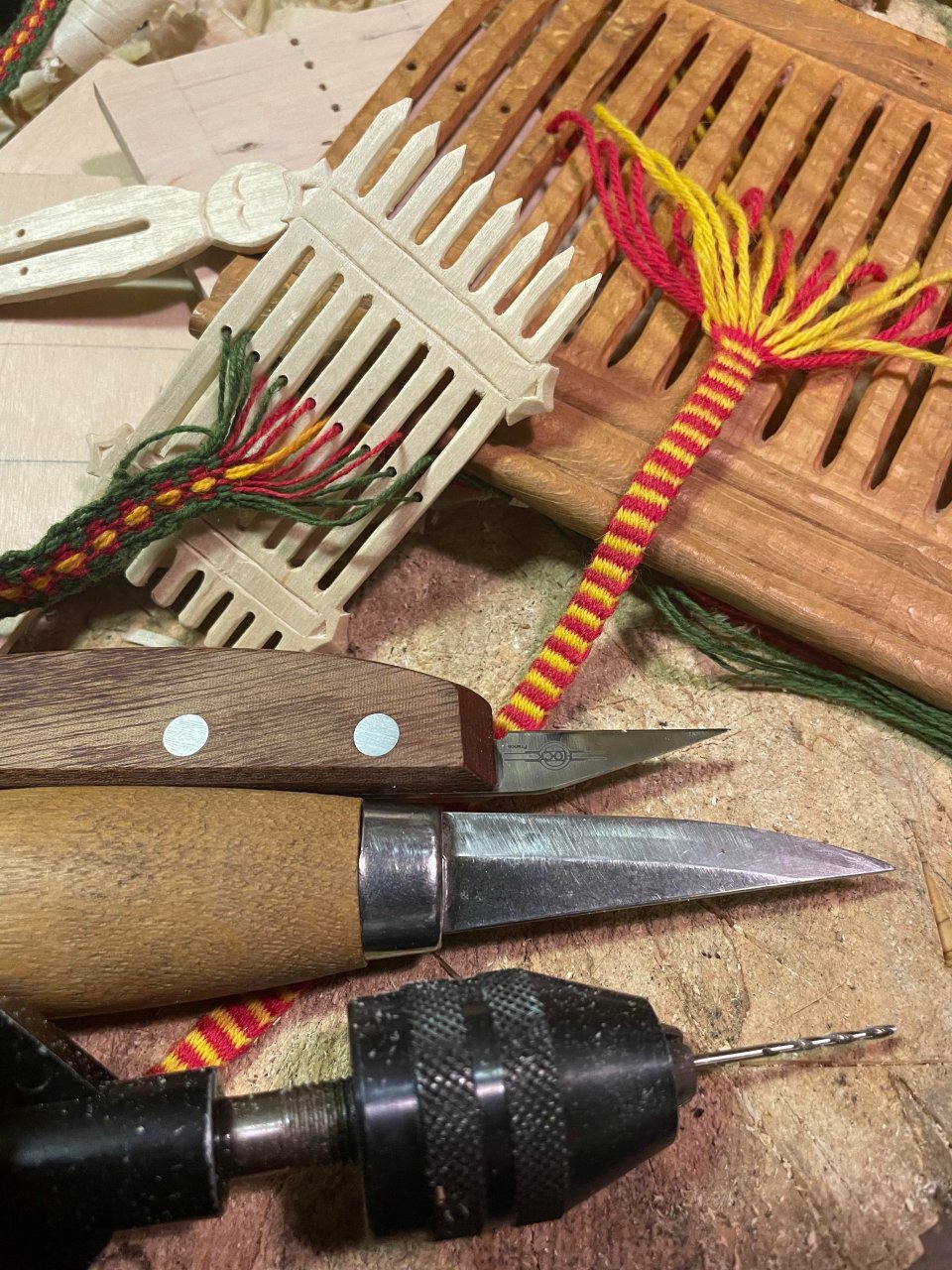 During this course you will learn how to carve a simple ribbon gate, a small, handy weaving tool with a long history. With a tape gate, you can weave simple cloth as well as pick advanced patterns. You will also have the opportunity to set up a warp and try weaving.
Slöjd club kids, 10-15 år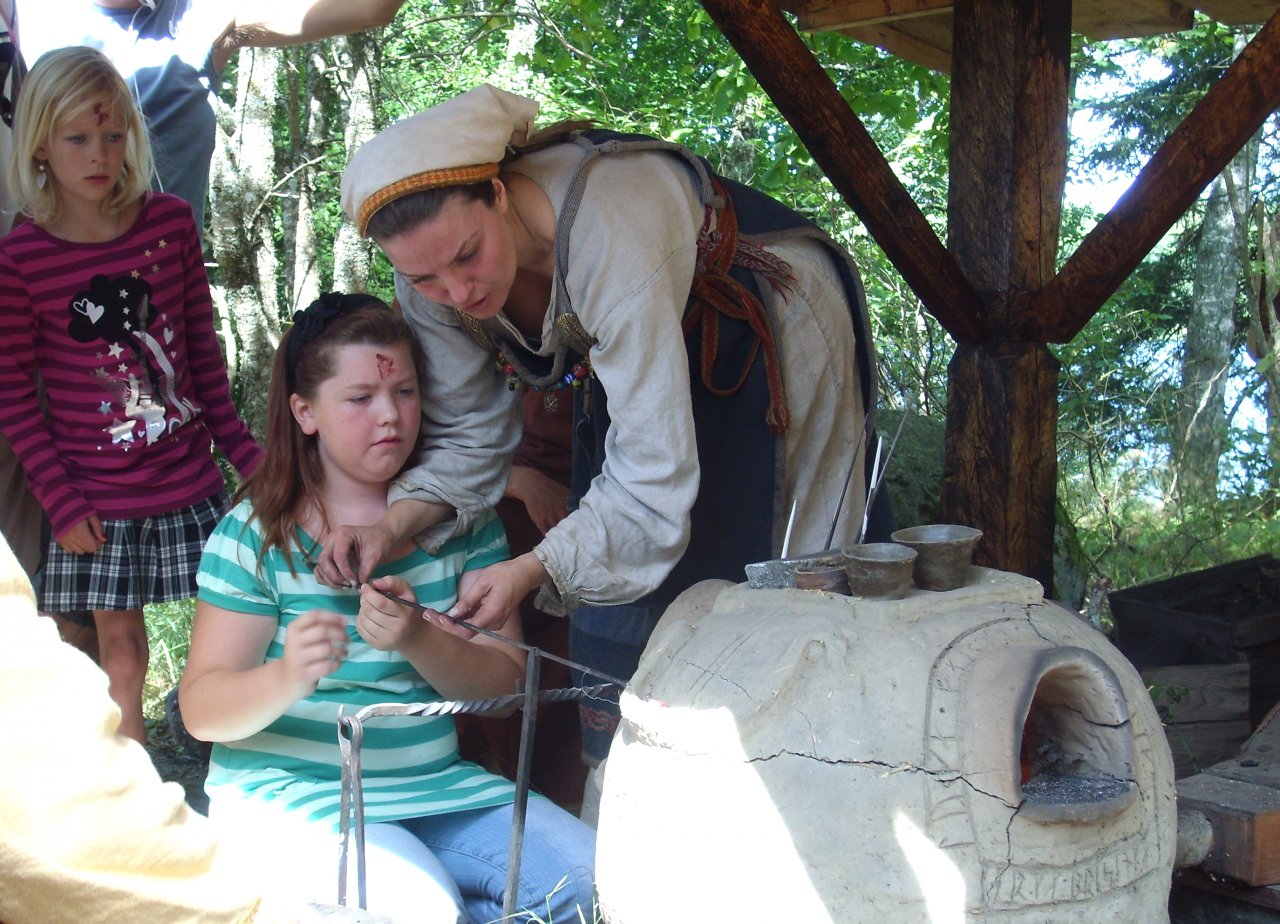 The Crafts Club is a two-day course for children aged 10-15 where you can discover the possibilities of crafts and develop your ability to create in different materials together with other children during the craft camp. You will be able to carve, forge a hook or perhaps sew and embroider a bird. Exactly what it will be, you will explore together. The crafts are interspersed with games, stories and maybe a dip in the lake if it's warm outside.
You do not need any prior knowledge, but feel free to bring loose clothing and swimwear.
The cource are mainly in Swedish, but we will translate as much as possibly if there is non swedish speakers with us.
Programme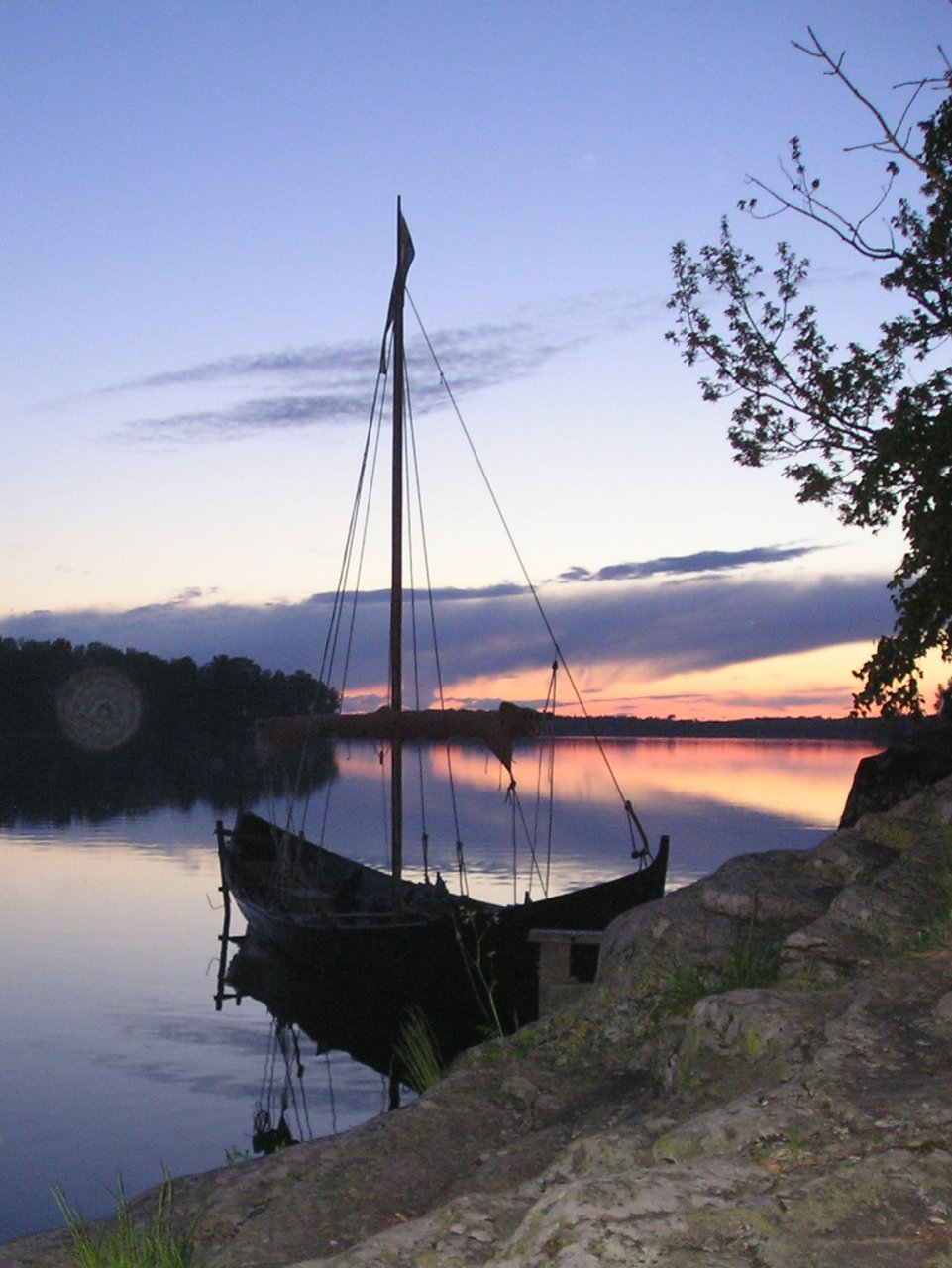 Storholmen arkeologiska friluftsmuseum
July 7: Arrival from 16:00. Information about arrangements, tour of the museum area. A grilled meal is served with flatbread that you bake yourself over the embers. Workshop / try out needle binding and blacksmithing for the keen, crafts and campfire fun. The wood sauna, which can accommodate about 16 people at a time, is kept warm until the evening.
July 8: Breakfast at 8.00. We start the courses at 9.00 – 16.00. You have indicated which course you want to attend when registering. 12.30 Sandwich lunch with coffee/tea. Lecture/workshop on edible herbs before dinner which is served around 18.00. The sauna is heated.
July 9: Breakfast at 8.00. We start the courses at 9.00 – 16.00. You have indicated which course you will attend when registering (see the courses below). Dinner is served at 17.00, then departure.
Friluftsmuseet has a long hall, herb gardens and several reconstructed Viking houses. If the weather is bad, we have a roof over our heads. It is beautifully situated by the Norra Malma nature reserve and burial grounds by Lake Erken. After a day of crafts and dinner, it's nice to have a sauna and a swim.
Wood-fired sauna that can accommodate 16 people by the lake. WC and RWC and hot water are available.
Accommodation: You live in your own tent, but a few shared sleeping places in fabric tents can be arranged on request. Contact us at: hantverkslager@storholmen.org.