Private events
Learn more about Roslagens exciting history together with a group of friends or family! The museum is beautifully located by the lake Erken right next to a big Viking age burial field and nature reserve.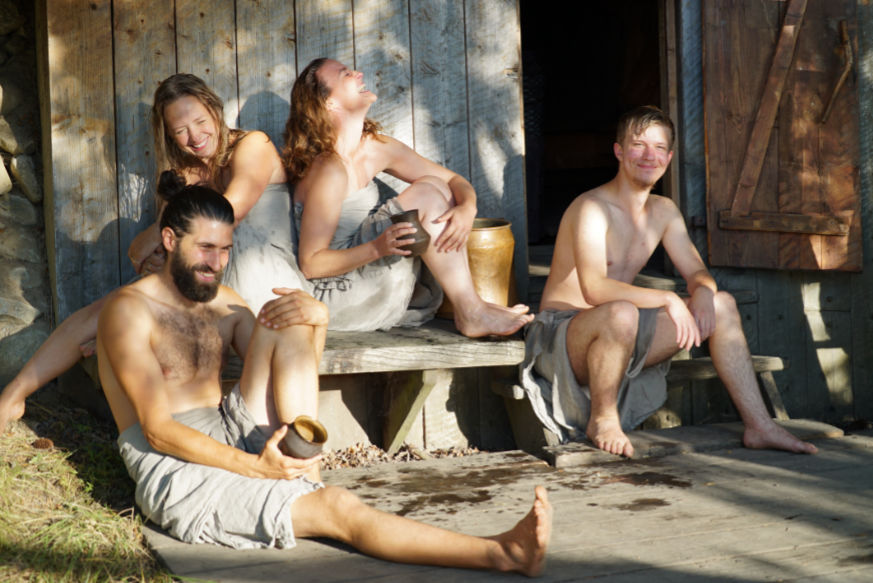 We arrange different activities:
Live s a Viking! Stay the night in an authentic building. Cost: From 3,600 SEK per house (2-4 people), including meal and sauna
Sauna evening, "prehistoric spa" (from 3,000 SEK/group,  max 18 persons)
Courses in prehistoric crafts and Viking games
If you want to know more about any of these you are more than welcome to contact us on bokning@storholmen.org. If you have any other ideas, contact us and we shall see if we can arrange something for you.
A guide in authentic Viking costume will lead you through the Viking Village and tell you about the mythical Viking Age. You will learn about  everyday life, craftsmanship, clothes, food…

Read more

Do you want to try out living as a Viking? Bring family and friends and sleep over in one of our authentic buildings! You live in an authentic building and…

Read more

Sauna with Viking activities including Viking games and boat trip. Boat trips only in the warmer season. Sauna and Viking boat trip: 9- 16 people 8,500 SEK Only Sauna: Max…

Read more