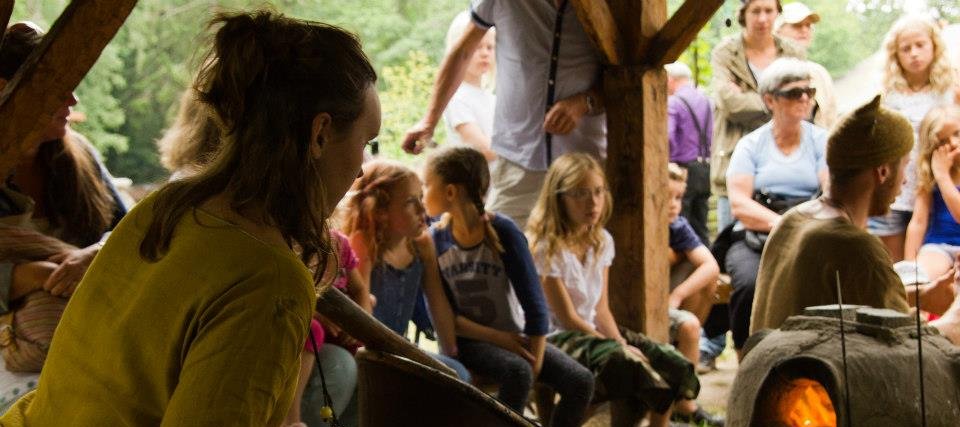 Viking Summer
In summer the museum is open for spontaneous visits, fun for all ages!
Meet us again in the summer 2023!
Prices 2022:
Children 0-2 years: Free
Children 3-15 years: 95 SEK
Adults: 110 SEK
Seniors: 95 SEK
TICKETS: You buy your ticket at the entrance.
Activities for all ages
Learn from the Vikings as they do their everyday chores and crafts.  Try the blacksmiths hammer, create something out of wool, make a glass bead or a basket, or why not bake you own flatbread over the open fire? Learn how to write runes.
When the horn signals, it indicates something special is about to happen!  Viking games, a boat trip, prehistoric music, lectures, or maybe the storyteller arriving.
The Viking village is beautifully located by the lake Erken, surrounded  by Viking age remnants. Several reconstructed buildings, such as a long-hall creates an authentic atmosphere in the museum.
A Viking Age burial site with 165 graves and a nature preserve with oak trees, is located just next to the Viking village, as is also a child friendly sandy beach.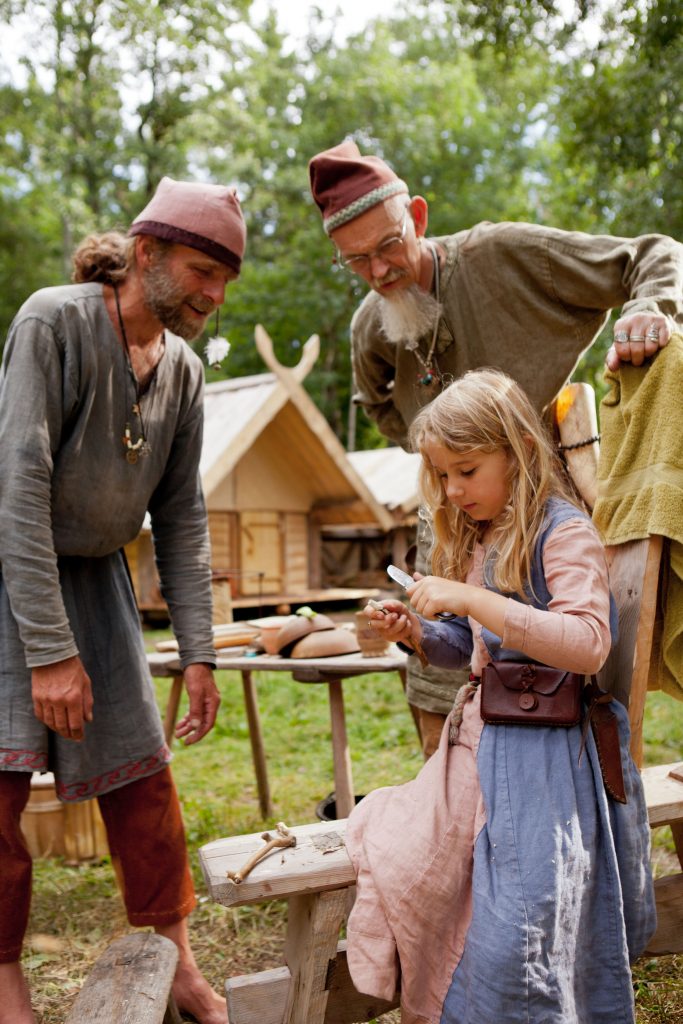 Example of activities
Viking games
Singing & music
Storytelling
Viking age handicrafts
Café & souvenir sales